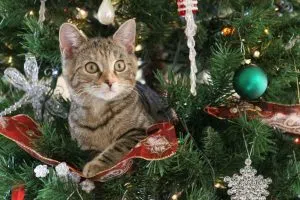 If you're a pet owner then you know decorating your house at Christmas can be a fun yet hectic time. Keep that chocolate Advent calendar out of the dog's reach? No problem. But what about your favorite tradition of decorating your Christmas tree in full festive fashion, balls and all? Well that's just laughable.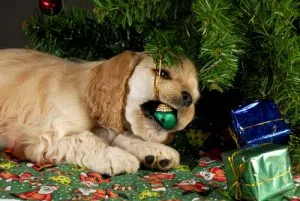 Unless… a genius created a pet safe Christmas tree that ensures your pets keep their paws off those hanging Christmas balls.
Good news!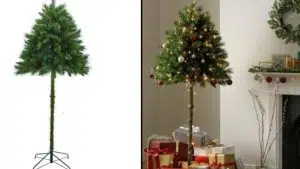 That is exactly what has happened with Argos. They are selling half Christmas trees for that sole purpose. The tree is six foot tall but its only a half parasol so the branches start halfway up.
The product description reads:
"Keep your perfectly placed baubles, bows and bells out of reach of curious, crawling kids or your cats' playful paws with this 6ft parasol tree. If Santa's been extra generous, there's plenty of room to stack pressies underneath rather than scattering them around it. It's also a great alternative to the traditional tree if you're a tad tight for space."
Would you have this in your pet friendly home?