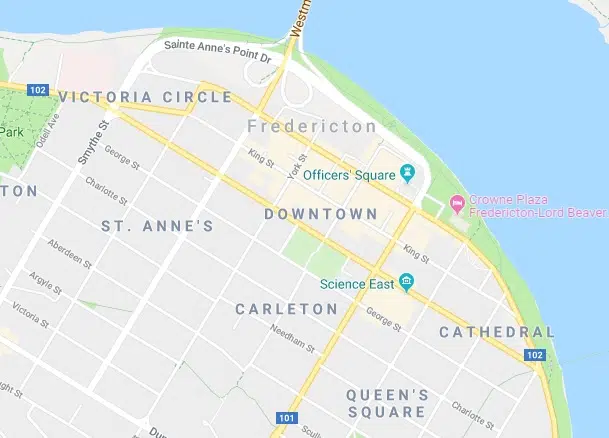 A gas leak in downtown Fredericton this morning is now under control according to police.
Fredericton Police says the call came in just before 9am, about a leak in the area of the Centennial building on King Street.
It forced an evacuation in the surrounding area.
Affected residents and businesses including the provincial government have now been allowed back in.
Enbridge gas is on scene investigating.
Gas leak under control on King Street. Evacuations will be lifted shortly, and residents/businesses will be advised by officials. @CityFredGov @CityFredPolice @CityFredFire @EnbridgeNB

— Fredericton Police (@CityFredPolice) December 5, 2018