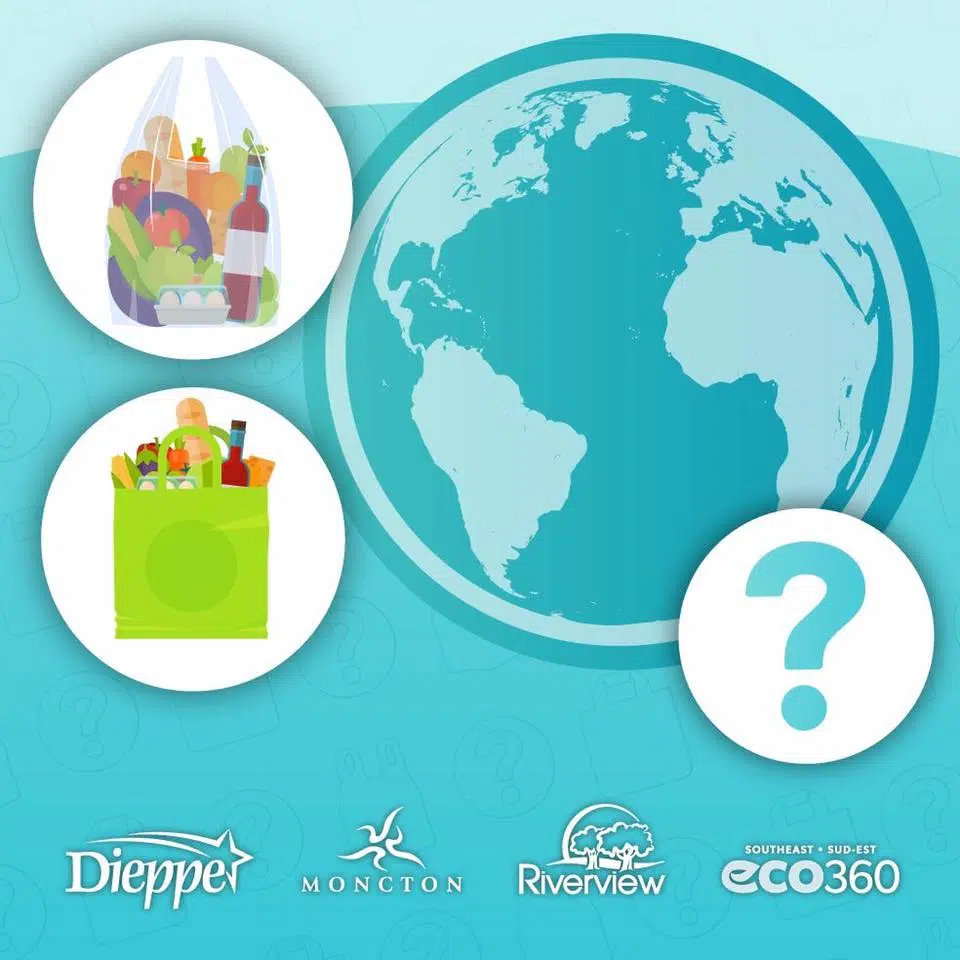 More than 1800 residents and businesses recently responded to a survey about the use of plastic bags in the tri-communities.
Eco 360 waste diversion coordinator Gena Alderson is part of a regional working group which will analyze the feedback over the next few months.
Alderson says if the group recommends a ban, a bylaw would likely be drafted and the hope is the councils of Moncton, Riverview and Dieppe would all adopt it.
The bylaw could include things like who is exempt from the ban and who isn't or what kind of alternative bags may be offered.
If the bylaw is adopted, a transition period of somewhere between 9 and 12 months would follow.
Alderson adds a public education campaign would also be launched about possible alternatives and ways to reduce the use of plastic bags.