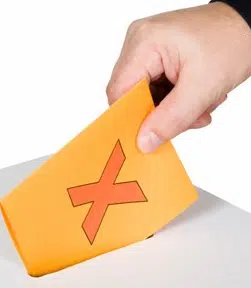 Thousands of New Brunswickers are expected to head to the polls Monday, voting in 17 byelections to fill vacancies on local councils.
Elections NB Chief Electoral Officer Kim Poffenroth says exercising your right to vote is one of the cornerstones of a successful democratic system.
"These candidates have stepped forward to commit their time, effort, and skills to contribute to the future of their communities, and it's important that residents make the effort they've made by getting out and voting," says Poffenroth.
Poffenroth says several municipalities had multiple vacancies to fill, but with only one person in running in some cases, those people were elected by acclamation earlier.
In the southeastern portion of the province, single council seats are vacant in Moncton, Sackville, and Shediac, with the rest of the details available HERE.