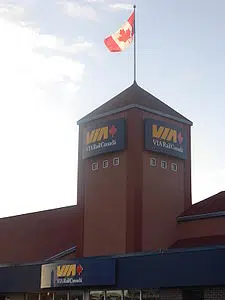 Information pickets are being held across the country today, as VIA Rail Canada employees attempt to send a strong message to their employer and the federal government.
They'll be gathering at VIA Rail train stations.
Unifor says they are marching in protest of the recent announcement that VIA is cutting jobs and contracting out to foreign companies.
MEDIA ADVISORY: VIA Rail workers take action today in 7 cities to demand @VIA_Rail fleet renewal work stay in Canada after decision to contract out work to foreign corporations. #canlab @MarcGarneauhttps://t.co/Qr2XlTjubs pic.twitter.com/oAUjv9gyxp

— Unifor Canada (@UniforTheUnion) December 12, 2018
Employees are urging the public to contact their MP's to demand that VIA work stays in Canada.
Pickets are being held at the Moncton VIA Rail station from 4:30 until 5:30 today.