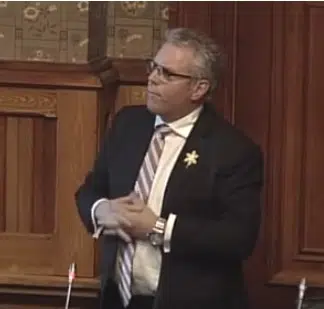 2018 has been an exciting and challenging year for Ernie Steeves.
The Conservative MLA for Moncton North was re-elected for a second term, and given a role in the provincial government.
Steeves was named as the Minister of Finance and President of the Treasury Board.
He says this was one of the highlights of the year, "A lot of people know I was in radio, but a lot of people don't know that I also had businesses on the side, because I was done each day by 10:30am or 11am. My biggest business, I had 35 employees. I like business and I enjoy making decisions. When I was appointed to the role of Finance Minister and President of the Treasury Board, I was ready for that challenge."
Steeves says his key objective is to help the financial situation in this province, and to have a balanced budget by 2020.
"I don't think about not being able to do something, I think more in terms of let's get it done, and let's keep moving forward," Steeves says.
He released his first capital budget in December.
His next budget will be delivered in March.