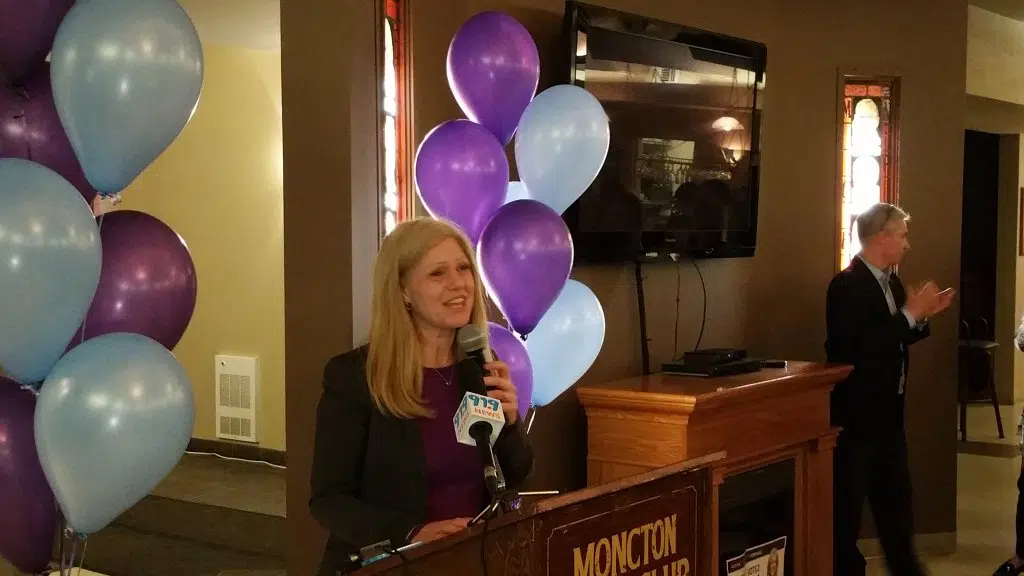 Moncton's Mayor Dawn Arnold has a long list of successes for the Hub City in 2018.
Getting the Out of the Cold Shelter up and running was just one of them, to help get the homeless off the streets this winter.
Also on that list was the structure that she says so many people had waited for, "The opening of the Avenir Centre, on time and on budget. it was a huge hit. We've already had over 110,000 people through the doors and it has been nominated for a North American prize for best venue. Right beside that is the $18 million Hyatt Regency."
She says the former Mayor George Leblanc got the ball rolling, "George planted the seeds. Now I get to nurture some of those plants and see that they are growing in the most robust way."
Since the Avenir Centre opened, Monctonians have seen many big acts including Keith Urban, John Mellancamp and Paw Patrol perform to large crowds.
Arnold says they also saw the grand opening of the Ian Fowler oval in front of the Avenir Centre.
Meantime, looking ahead to 2019, Mayor Arnold says she plans to continue working with other municipalities.
"I meet with the Mayors of Riverview and Dieppe and their respective councils on a regular basis. I have a great relationship with the Mayors of Saint John and Fredericton, so from a more urban perspective, and we meet regularly. As well, the eight city mayors meet and have a wonderful collaboration," Arnold says.
In the last month, Mayors also met with all of the MLA's from Greater Moncton.
She says for the first time ever in 2018, Moncton City Council met with the District Education Councils for Anglophone East and Francophone South School Districts to talk about the impact school development has on the city.