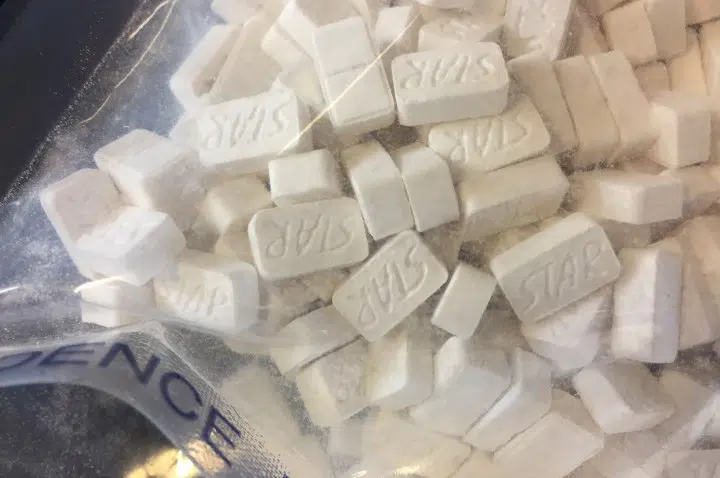 Three men are facing methamphetamine trafficking charges following an extensive investigation by Prince Edward Island RCMP.
The charges stem from a vehicle stop near Edmundston almost a year ago (January 24, 2018) when officers found and seized 11,000 meth pills and a small quantity of cocaine.
Mounties say the meth pills were packaged for widespread distribution and were believed to be destined for sale in New Brunswick and PEI.
In Edmundston court on Monday (January 7), 26-year-old Rocko Thibault of Saint-Quentin was charged with trafficking and possession of methamphetamine along with two Quebec men – André Pelletier of Montreal and Kevin St-Pierre of Quebec City.
As part of the same investigation, police seized 50,000 additional meth pills in New Brunswick during another targeted vehicle stop and 53-year-old Reg Robichaud of Moncton faces separate charges.
RCMP add more arrests and charges are possible as the investigation continues.