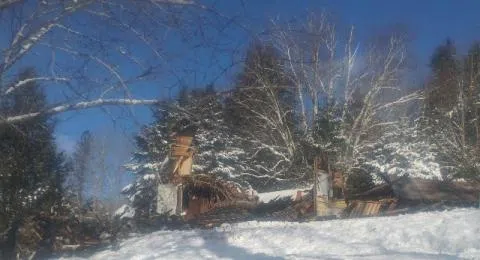 Two adults are temporarily homeless after a fire gutted their home south of Woodstock.
A passerby spotted the blaze in Canterbury shortly before 6 Saturday morning.
The couple were away in Moncton at the time of the fire and weren't hurt.
The Canadian Red Cross has arranged emergency lodging and meals for the two.
No word on what sparked the fire.